Last Wednesday, February 7, our director, Dr. Federico Hernández Alfaro, has successfully presented his defense to obtain the position of Full Professor in the Area of ​​Oral and Maxillofacial Surgery of the UIC Barcelona.
Since the defense of his Doctoral Thesis in 2003, Dr. Hernández-Alfaro has followed several lines of clinical research, led by the concerns and problems raised by his daily practice, and trying to give the best solutions to them. As a natural result of this constant research, embodied in more than 100 scientific articles published in international journals of the specialty, comes Innovation. This is one of the characteristics that best define Prof. Hernández-Alfaro, as recognized by the Academic Tribunal formed by five prestigious professors, who has been unanimous in emphasizing the brilliant trajectory and solidity of the aspirant's curriculum, as well as his great capacity in the academic and research areas, which have earned him the Full Professorship.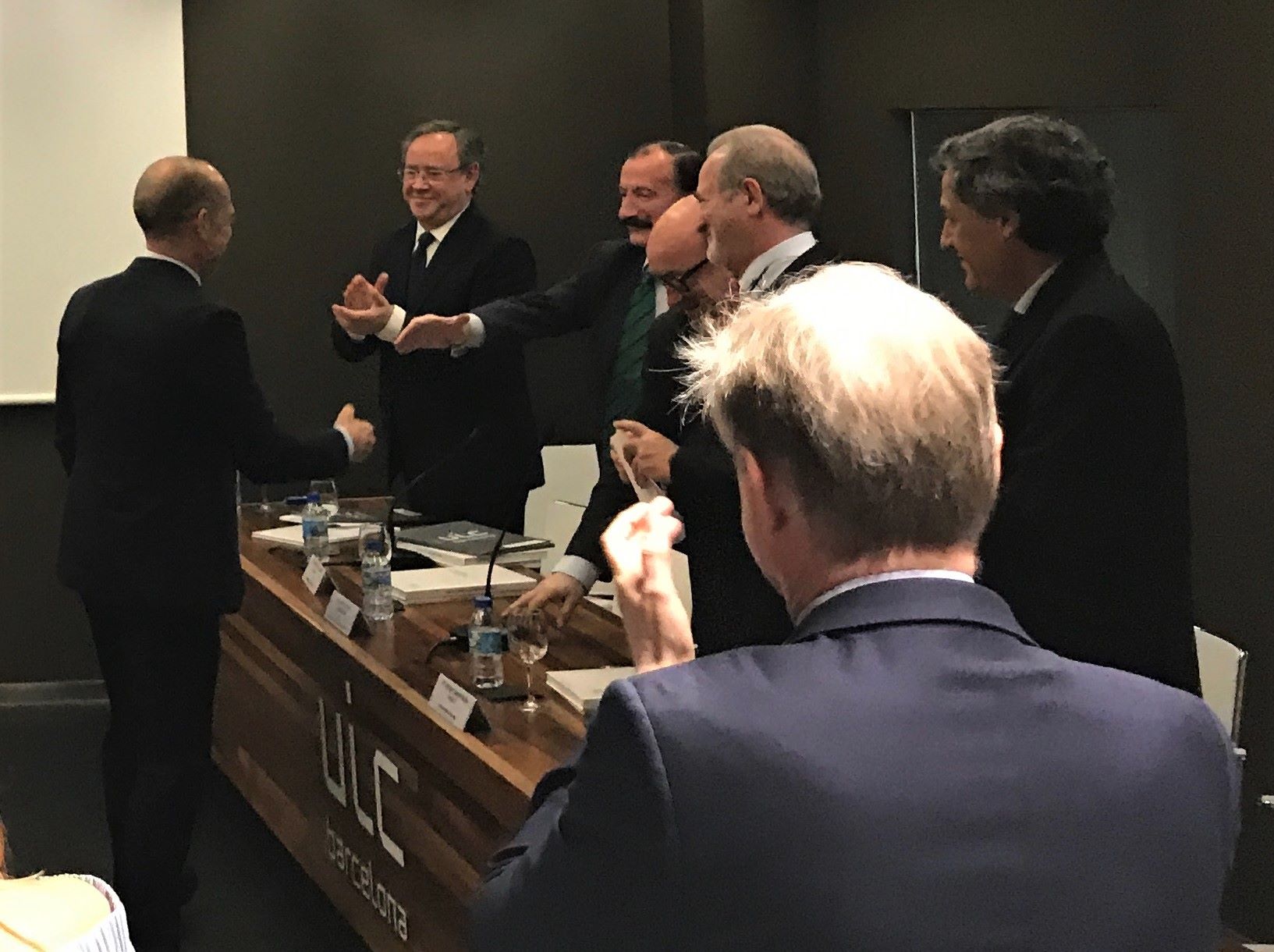 Among many other achievements, Dr. Hernández-Alfaro has given more than 350 lectures, has published 3 books in English and Russian, was accredited by ANECA as Professor of the University in 2012, and has directed 18 doctoral theses. This is another milestone in the Professor's career.
At the Maxillofacial Institute we pride ourselves on the quality and trajectory of all our medical staff, who are always in contact with the university academic world. This allows us to offer services adapted to the real needs of our patients, while implementing cutting-edge techniques and procedures in the different specialties we offer.