Having surgery abroad may be a daunting process, as we tend to feel especially vulnerable when away from home, not to say after having a major surgery such as orthognathic surgery. That is why the first step before embarking in such a journey is research: you should do as much research as you can on your future surgeon, look at their website, their previous cases, opinions, certifications, etc, until you feel sure and confident with your choice.
At Instituto Maxilofacial we are aware of the many doubts and fears that can overcome our international patients, that is why we have a designated staff member who is devoted specifically to attend their needs: our International Coordinator will accompany you and guide you through the whole process, which for most of the cases (around 70%), tends to be as follows: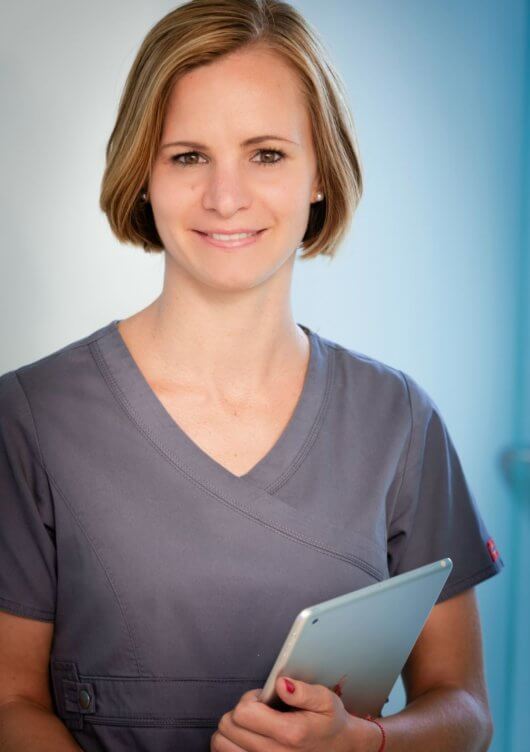 Our International Coordinator handles these appeals for information, answers their initial enquiries, and offers two possibilities for their first consultation: coming to Barcelona, or having a videoconference with our specialists.
If the patient decides for a videoconference, our International Coordinator will send a questionnaire and will request certain documentation, so the specialist can best evaluate the patient's case. She will send detailed information so that patients can provide the correct documents prior to their appointment:

Clinical photographs
Medical History
Studies and x-rays
It is also recommended to think of a list of questions for your surgeon in advance to your appointment.
After the videoconference, the patient will receive their diagnostic, their treatment plan and their personalised quote by email. Our International Coordinator will also answer any further doubts or questions that the patient may have forgotten to ask during the videoconference.
If the patient is happy with their treatment plan and quote, we proceed to set a date for surgery. At this point, we can also recommend trusted orthodontists in many major cities throughout the world. Your orthodonthist will be in permanent contact with our specialist to monitor your progress.
Once ready for surgery, the patient should arrive in Barcelona at least 3 days before their surgery, to undergo pre-op and anaesthesia studies.
Our International Coordinator will provide the patient with information about the surgery, recommendations for accommodation near our Center and transportation in the city, as well as leisure activities to undertake while in Barcelona (before the surgery).
Upon arrival to our Center, our International Coordinator will accompany the patients throughout the entire process (and act as a traslator, if needed): from the consultation with the surgeon to the taking of clinical imaging and studies, both within the Institute as well as in Teknon Medical Center's premises.
On the day of the surgery, our International Coordinator will accompany the patient during hospital check-in. Immediately after the surgery, the assigned nurse will visit the patient to perform a lymphatic drainage massage and give some indications in preparation for night-time.
It may interest you: What happens during orthognathic surgery?
On the morning after surgery, our International Coordinator will do a follow-up visit. During this visit, she will deliver the patient with a bag containing all the essentials for their recovery:

Medication and pharmacological guidelines
Dietary guidelines and protein complements
Hygiene guidelines and necessary equipment to perform it
At the Maxillofacial Institute, we provide our patients with everything they need for their recovery period, so they don't have to worry about researching and buying the different items and medications.
The day after surgery, the patient will have their first check-up appointment with their surgeon, where they will learn about post-op self-care, progression, and exercises. Normally they are discharged from hospital at this point, but they should yet remain in Barcelona for a week.
Recommended accommodation places on our list have the necessary guidelines to deal with recently-operated orthognathic patients, with regards to food, mobility and comfort needs.
After 7 days, the patient will have a second check-up visit with the surgeon. If everything progresses correctly, the patient may return home.
The patient should come back to Barcelona for a follow-up visit after one month. During the intervals between their hospital discharge and their visits, our International Coordinator, as well as the assigned nurse, will help them with any questions or doubts that may arise after the surgery.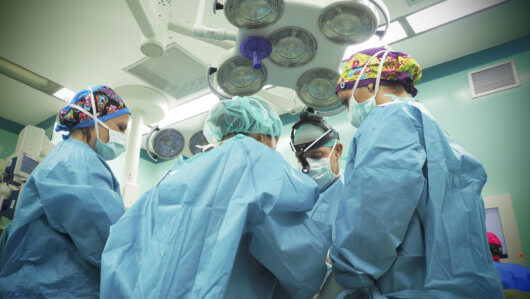 There are of course variations to this journey that depend on the specific circumstances of each patient, but our International Coordinator is always there to cover the specific needs and requirements in the best possible way, so that our international patients can feel at ease during the whole process.
If you are thinking about having orthognathic surgery in Spain, at Instituto Maxilofacial we offer you the guarantee of having one of the best specialists in orthognathic surgery at worldwide level and being operated in a multi-awarded hospital center,  while benefiting from the personalised care of our extremely efficient team of nurses and care professionals. Contact us at international@institutomaxilofacial.com for further information.
Related:
What are the advantages of minimally invasive surgery?
Postoperative care at Maxillofacial Institute